Meet our Heroes
We like mascots, they're cute and sexy....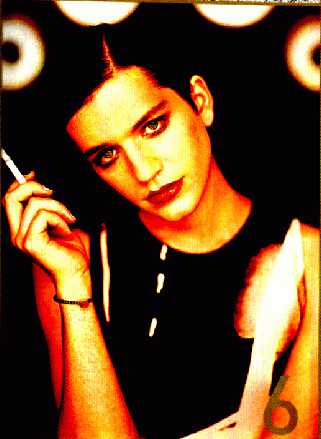 Brian Molko, professional ladyboy. O yes, and he's also in a fantastic band called Placebo. He started wearing makeup in his teens and dressing up as female characters for drama class. Later, he went the whole hog when it amused him that he was often mistaken for a woman after he moved to London to study drama at university. This bi-sexual, little jewel delights everyone of both genders. We love him, we hope you do too. click here to see a picture of our mascot putting on his lippy, does he not truely earn his place as our mascot?;)
Now, it's time we look at the two part time mascots of BIMP. After all, it would be too much to ask that Brian be our mascot ALL the time. Therefore, this young man has also been elected for his feminine tendencies, Nicky Wire (Richey Edwards, also displaying nice makeup, is the bottom bloke)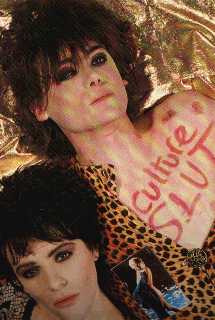 He is in the Welsh band the Manic Street Preachers and is fond of eyeshadow and eyeliner or so it would seem. He wore a stylish leopard print skirt and top set to the 1999 Brit Awards, classy.
We're suppose to have a picture of Stefan Olsdal as well, but it seems to have gone AWOL. So please bear with us whilst we experience technical difficulties, okee?